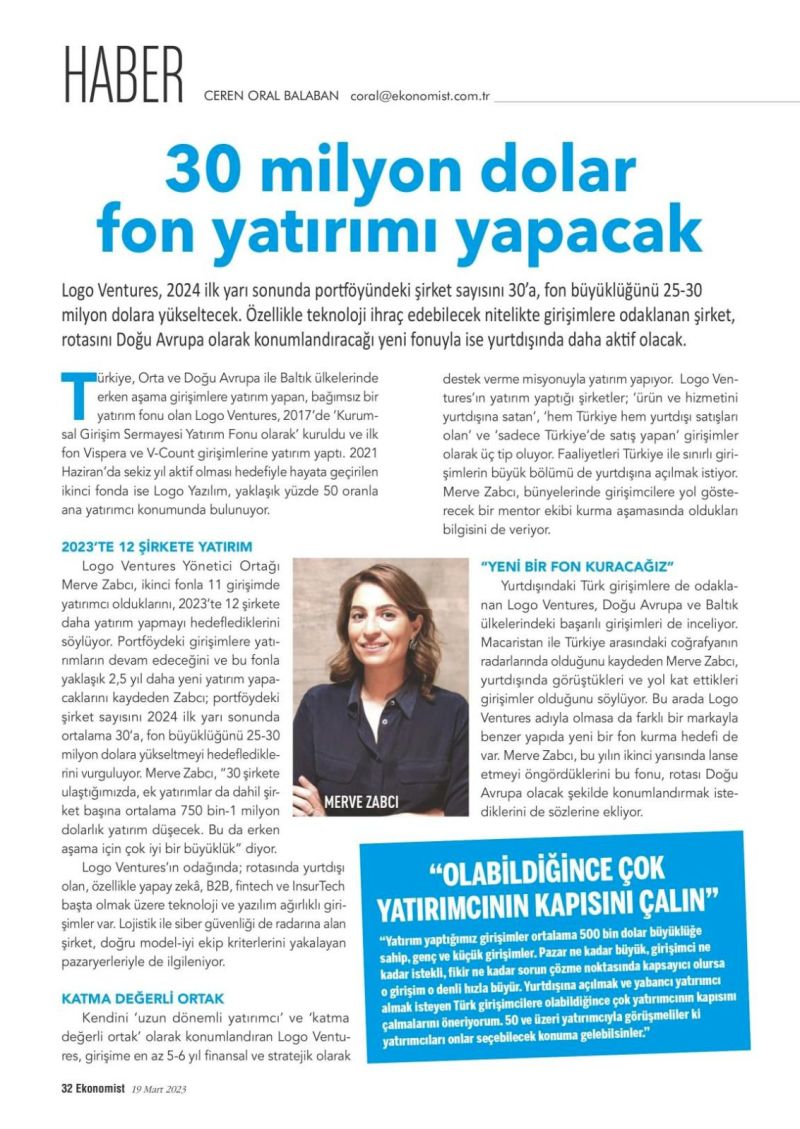 Related News
Logo Ventures brought together the startups it invested in with the Founders Night event it recently organised and created an atmosphere where the participants could get maximum benefit and share productively with each other.

TechOne VC's 11 portfolio companies were listed by Fast Company's "100 Most Successful Startups in Turkey'!

Logo Ventures is an early-stage venture capital firm, investing in innovative high-growth technology startups with the potential to scale globally.